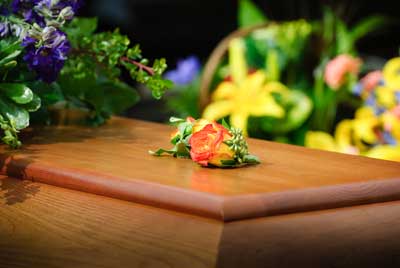 WHO IS MAKING 'YOUR' FUNERAL ARRANGEMENTS? NEW LAW GIVES YOU MORE CONTROL
A few days ago, the Michigan Legislature enacted, and the Governor signed into law, a way of designating a funeral representative for one's funeral arrangements. One might ask why we need a law to have someone make our funeral decisions. Don't we have families that celebrate our lives rather than fight over our deaths? The answer, in most cases, is yes. But increasingly, it is NO!
Why is there a need for this law?
Funeral directors have been in the middle of squabbles between blood relatives and blended families over funeral decisions for years. Arguments over flowers, the wake, the casket and the service often cause many debates.
This new law should eliminate a lot of this sometimes dysfunctional process and give the deceased greater control.
How is it done?
An individual can assign a funeral representative by having the designation signed by two witnesses. While this can be revoked at any time, this individual will make the decisions about your funeral arrangements. He or she will decide how the body is handled. This includes disposition, disinterment or cremation. Probably the greatest change is that this funeral representative has the right to retrieve, from the funeral establishment, and possess cremated remains of the decedent immediately after cremation.
But what about my spouse? Won't he or she make my funeral arrangements?
The funeral representative would trump the person's spouse or other persons that by statute would normally have had priority to make such decisions.
How Zolton Law can help
In our estate planning practice, we will likely use a separate form for granting such a designation. A copy of the funeral representative designation can be found at this link. Note that there are specific requirements to make the designation enforceable at your death. Direction by an attorney might be advisable. I would anticipate our Firm charging a minimal fee for the preparation of the designation. If you need assistance regarding the appointment of a designated funeral representative, contact us. We would be happy to assist you.